Supercharge your online strategy with a custom website that is truly right fit.
Customer Experiences that Get Results
We develop cutting-edge, customer-focused, and completely custom website solutions.
Apps, whether on mobile, desktop or on the web, are pieces of software that are designed to simplify processes, provide customers with a smooth user experience and enhance your brand. Web applications are programmes that operate on the Internet, like a weather app, plug-ins on your Internet browser, and even the browser itself. Having a proprietary app can also help you collect data securely, offer more customised user experiences and offer niche services like integrations with other applications.
We turn your vision into code
We have a team of developers and designers who can create custom web apps for your specific needs. Have a vision in mind and need someone to translate it into reality? Consider it done. Have a chat with us and let's get going from there. Once we have a fair understanding of what it is that you are after, we get to work by experimenting with various technologies and designs that will best suit your future programme. We then build a prototype and Version 1 of the app, for you to test and prod. Then we take your feedback and squash any bugs you noticed to put together the final product.
With great technology comes great apps
Like all strong apps, web programmes need to be built on sound tech frameworks. Whether your app may be used by customers around the world or just your immediate team, you need it to be glitch and bug-free, fast and generally smooth to operate. At The Dev Guys, we use platforms and technologies like React, React Native, Angular and Flutter to create outstanding web apps.
Custom Website Development Expertise
Website Strategy Development
UX (User Experience) Design
User Interface & Website Design
Search Engine Optimisation (SEO)
Enterprise Website Development
Our Custom Website Development Process
01/
We'll spend time getting to know your business, what you want the new website to do, and what you want to achieve. We'll then develop a website strategy, and we'll define the project scope.
Research, Strategy, Scoping
02/
Our developers, website designers, and UX experts will create the UX design as well as developing wireframes and concepts for your review and approval. The entire project will be supervised by a project manager.
Wireframe, Concept, UX Design
03/
Using an agile development approach, we will develop the code with ongoing testing, reviews, and optimisations. We'll then launch the website, train your team, and provide support.
Coding, Reviewing and Launching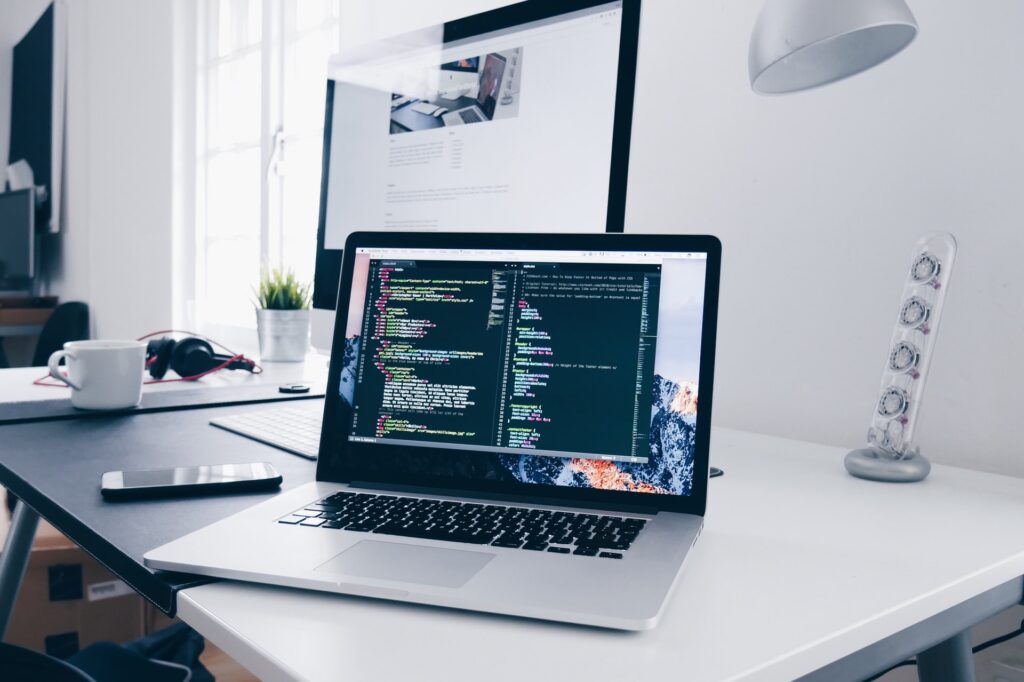 Apps, websites, and all things web
The Dev Guys is the development and design wing of The Web Guys. As a creative digital agency based in Auckland, The Web Guys lives and breathes digital. Besides applications and custom software, we also make stunning websites, and help businesses make more sales and money with Google Ads and SEO.
Frequently Asked Questions
Why does it take longer to build a custom website?
It doesn't always take longer to build a fully custom website, particularly if you consider the website over its full lifecycle. Where there is some additional time in the early stages, this is because the team is creating truly right-fit features, rather than features that are good enough so will have to do.
Will my custom website work on all devices?
Every custom website that we develop at The Dev Guys is fully responsive, so they work on all devices and sizes of screen. We manually optimise the mobile version of your website, delivering better results than a website built using themes, plugins, and website development platforms.
Do you provide ongoing support and training?
The best websites are those that are continuously updated with new content, optimised, and improved. Therefore, ongoing support is a core part of the service that we offer. As with everything we do, we will tailor the support that you receive according to your requirements.